Getting a PC repaired at a computer superstore or by a manufacturer's repair service is in most cases time consuming and quite expensive.
If you are having a hard time understanding and using a new piece of software or do not know what software package to buy or use, you will need quick and professional advice which may be expensive or hard to get.
When you want to buy a new PC, laptop or another piece of hardware you need correct and comprehensive advice from someone who is not just trying to sell you something.


---

aaITservices.co.uk is a PC repair, web design and maintenance company operating in Cambridge and the surrounding area that aims to provide the best and cheapest solutions to PC problems and web projects for your home or small business.
Our business includes PC repair, software installation and training, web design and general maintenance of hardware, software and websites. We guarantee honest, friendly and quality service.
No computer jargon, plain english only. Repairs will be made mostly on-site and at your convenience.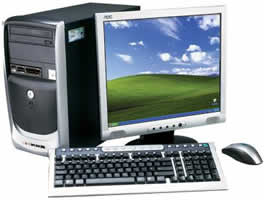 ---
Our Hardware section gives you more information about PC repair, upgrades, component replacements, maintenance and much more.
---
Our Software section gives you more information about software installation and training, virus removal, driver updates, how to keep your PC or laptop safe and more.
---
Our Web Design section is dedicated to the design, creation and maintenance of websites as well as updates and modifications to existing ones.
---
For information about Prices and how you can Contact Us for a quote on a repair, a web project or just for some advice please see the appropriate section of our site.